Bandai 8月發售: 聖鬥士聖衣神話EX 雙子座撒卡
6,500Yen
聖鬥士聖衣神話EX 雙子座撒加
聖鬥士聖衣神話EX,第一彈是雙子座撒加!
在此向大家介紹聖鬥士聖衣神話EX的3個Exclamation
!
⋯⋯Point-1 MOVEMENT
來自開發完全新規素體的Exclamation!
穿著「聖衣」狀態時亦能夠實現高可動範圍!
賦予對聖衣的全新解釋,於不妨礙素體動作下
可擺出必殺技的姿勢!
Point-2 FORM
改善構造重新造形的Exclamation!
以最新的技術把聖衣及素體的一體感大幅改善!
經過洗練的外觀與劇中形象一模一樣。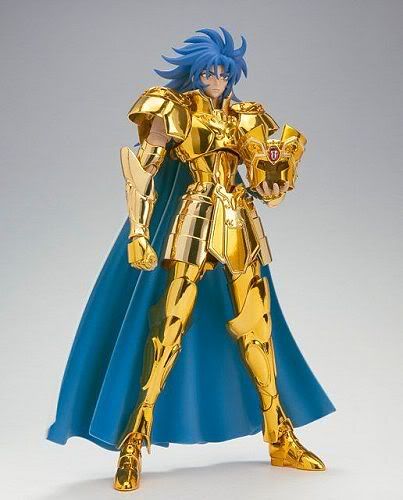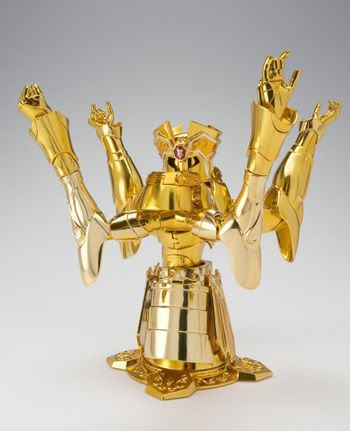 Point-3 AND MORE!
標準裝備都是Exclamation!
附有多個表情配件!
雙子座撒加預定附有5種面部配件。
加上豐富的手掌配件擺出多樣的姿勢。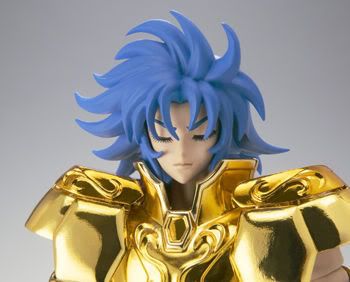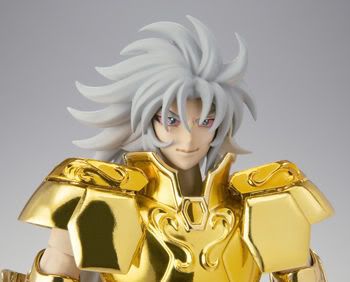 再者,作為初回特典,附送雙子座撒加的必殺技「GALAXIAN
EXPLOSION銀河星爆」的再現特效配件!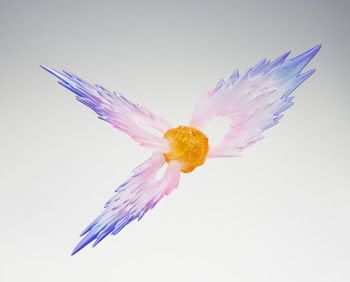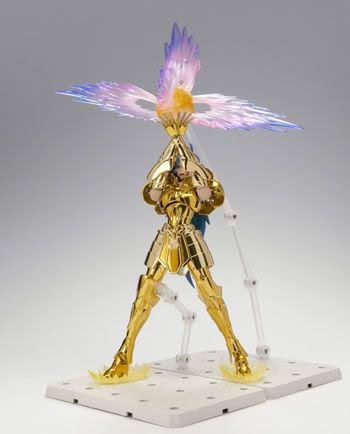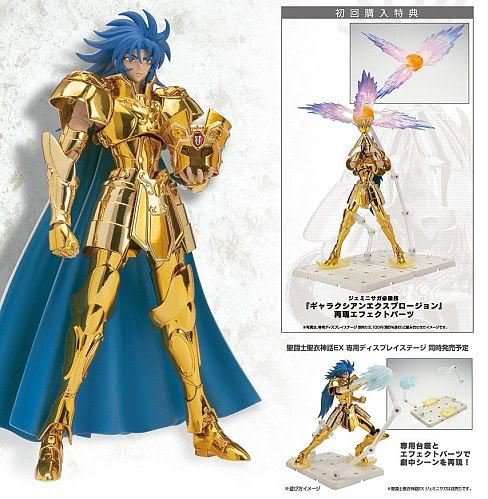 聖闘士聖衣神話EX ジェミニサガ
メーカー希望小売価格: 6,825円(税込)
発売日 : 2011年8月27日発売(予定)
商品仕様 : 全高約180mm
主な使用素材 : ABS、PVC、POM、ダイキャスト
セット内容 : 素体フィギュア、アーマー一式、オブジェ用フレーム
交換用表情パーツ x 4、交換用手首(右手×4、左手×3)・3枚羽形状マント
キャラクター情報 : 「聖闘士星矢」1986年10月~1989年4月
電池 : 不要
対象年齢 : 15才以上
Saint Cloth Myth EX Gemini Saga
The lineup of Saint Cloth Myth EX starts from Gemini Saga!
Introducing the three "Exclamations" of the Saint Cloth Myth EX series:
Point 1- MOVEMENT
Each parts feature entirely new constructs enabling for a wide range of articulation even when figure is wearing cloth (armor) parts! This incredible level of articulation when the figure is wearing cloth allows for improved portrayal of finishing-move action poses.
Point 2- "FORM"
A complete remodeling of the action figure creating a perfect, seamless fit with the cloth (armor) parts. A form looks like it walked right out of an anime scene.
Point Three- "AND MORE"
Multiple facial expression parts have been included. Gemini Saga will include a total of FIVE interchangeable face parts. These are combined with a wealth of interchangeable hand parts to allow for freedom of posing and expression.
In addition, the first release of Gemini Saga will include limited first production bonus effect parts replicating Gemini Saga's signature move,
"Galaxian Explosion!"