I'm sure there is a majority of collectors who has just bought and collected their bank breaking batmobile recently. So this is share with everyone on how to protect your batmobile matt black paint.
Below are some pictures on how it looks like before and after using meguiare's tech protect on the surface of the tumbler.
You can see the applied surface looks more matt black (lower section) than the stock dull grey colour (upper section).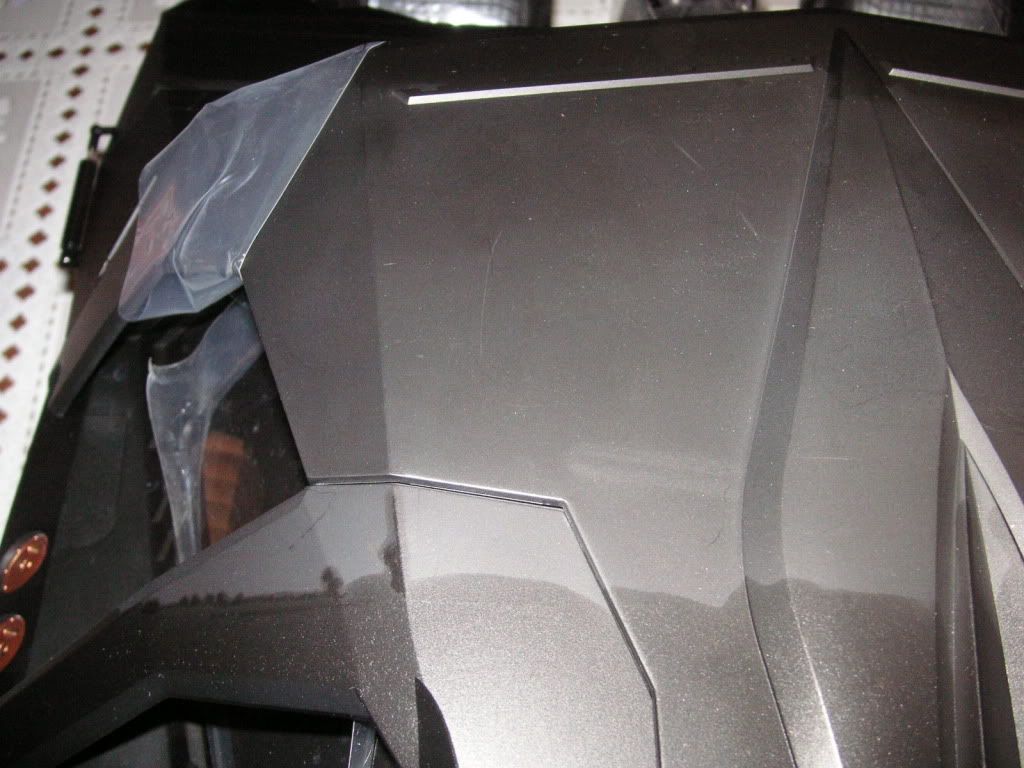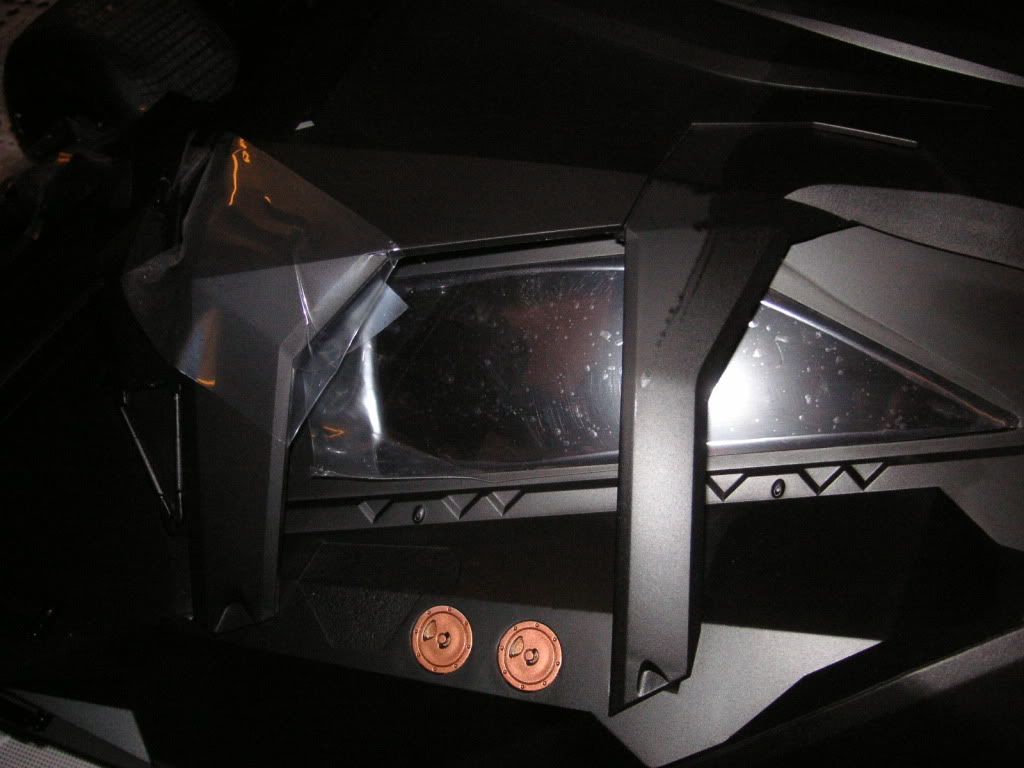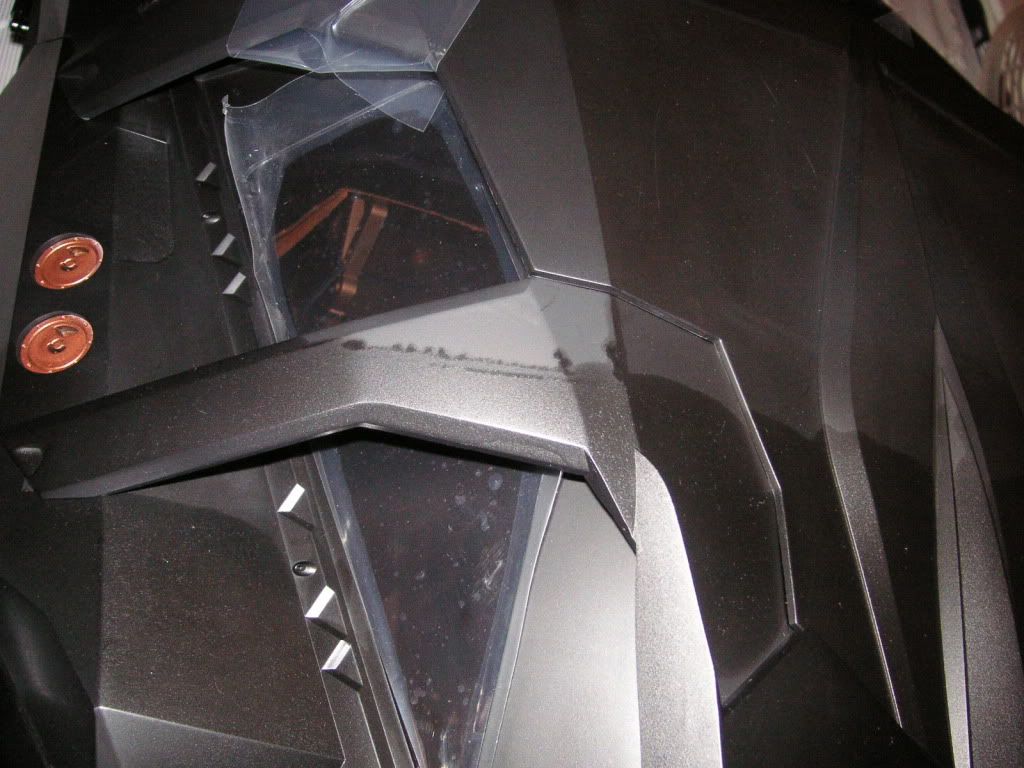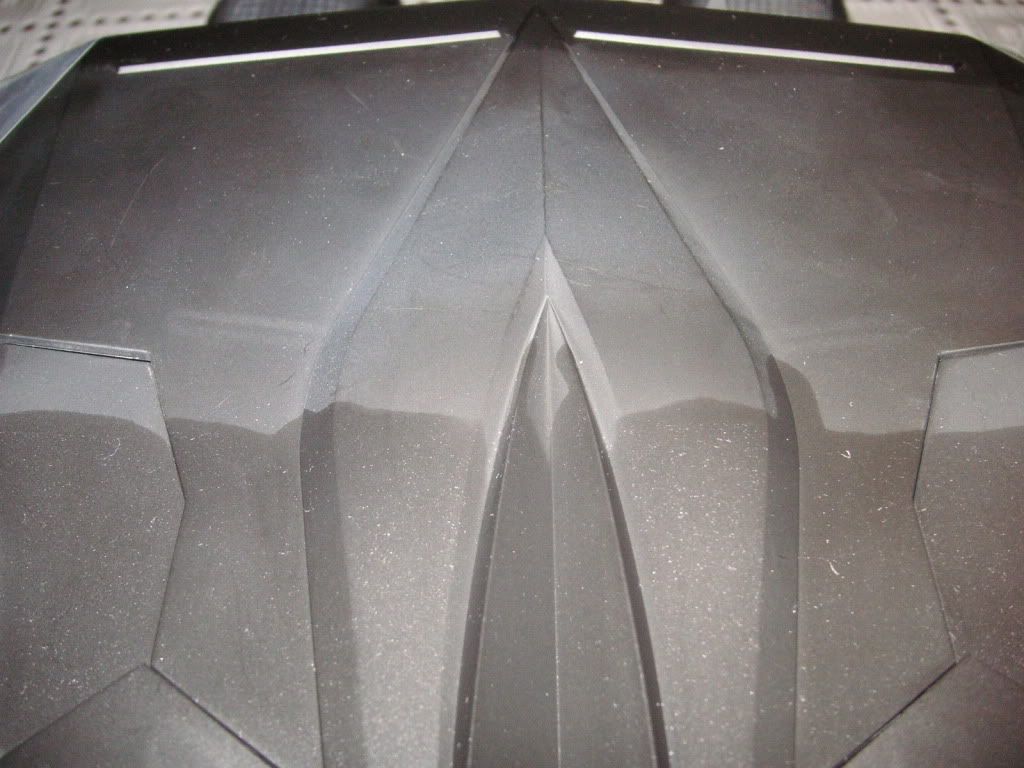 Finally here is the final whole surface done up and fully dried.
The liquid takes about 5 minutes to dry then you can wipe of the remaining residue, this is the result.
I would say using the tech protect gives your batmobile a sleaker matt black look and also at the same time protects it from dust and UV wear.
My advise to batmobile owners out there, is to protect your baby since day 1 since matt coloured surface is very easily scuff and damage if not take care properly.